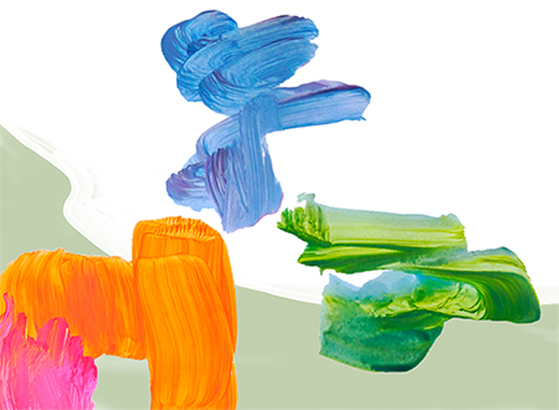 Collocations, 2019 series on paper
Landscape and Language.
Juxtapose place and qualities of time/color/associations
in relationships occurring
more frequently than by chance.
---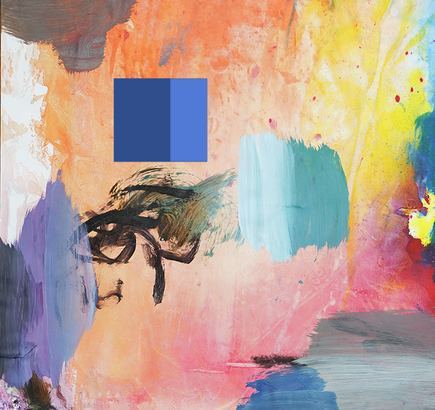 Patriot Blues Series, 2018 works on paper
Landscape variables: marsh grass, dusk and dawns, garden colors, values to counterbalance the times. Inspired by Frank Holliday, Hans Hofmann and the Proctors.
---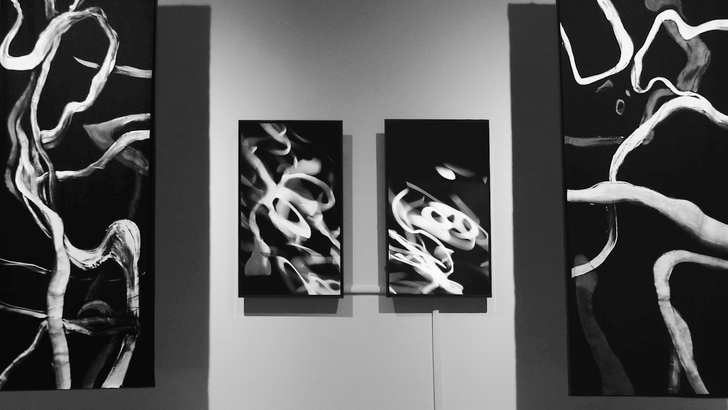 little quanset Cyphers & Cycles 2016, painting/video/installation
Paintings and Video Installation
Summer spent at the edge of a pond that comes from a bay that comes from an ocean that's rising up to reclaim its shores. Tides, wind, light and water love to dance.

---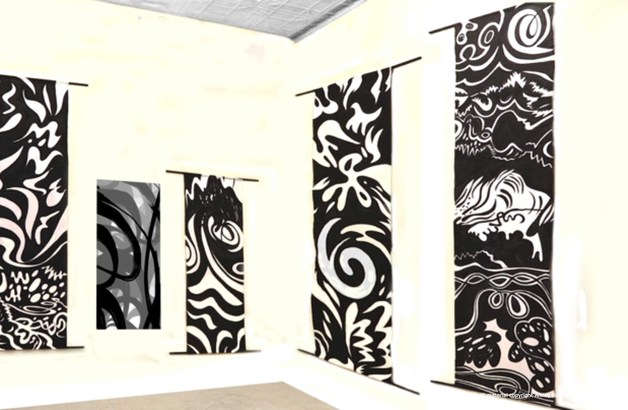 Little Quanset SYPHERS 2015
Painted scrolls invert a sense of landscape (Chinese). Inked space and empty glyphs, subjective timelines.
---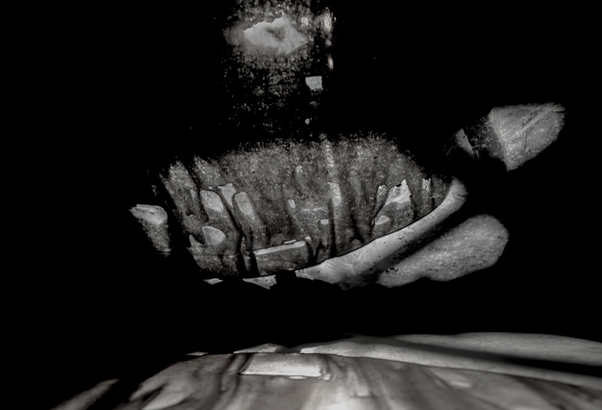 ALEWA LAND Photos 2014-2015
Alewa Land, a series on transference. Shadows of painted gestures make their presence known.
---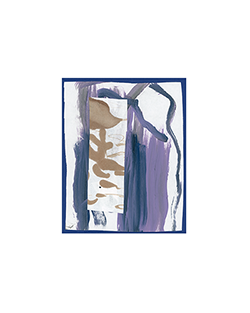 CAPE COLLAGE 2013
Details of nature on the way to an unlikely language. They say that Ts'ang Chieh composed the first Chinese characters by observing the natural world. After they were completed, rice fell from the skies and ghosts wailed through the night because spirits could no longer hide their shapes.
---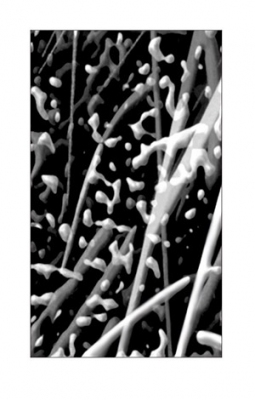 IN_RA_IN
IN_RA_IN, falling water, painted patterns, a series of digital prints making visible what was not.

---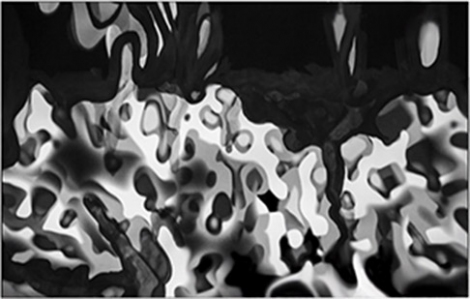 IN_RA_IN SCROLL
IN_RA_IN SCROLL, images of atmosphere, sequenced and re-edited as rhythm and form.
---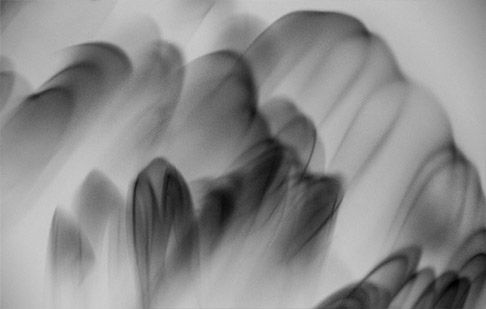 RE:FI:RE
RE:FI:RE


Working by candlelight during Hurricane Sandy.
---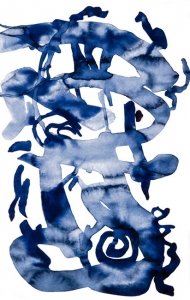 CANTOS_BLUE
CANTOS_BLUE, more like visual karaoke than spectrograms, but a set of improvisations made to accompany bird songs in real time.